QUALITY & SAFETY

RESEARCH AND
DEVELOPMENT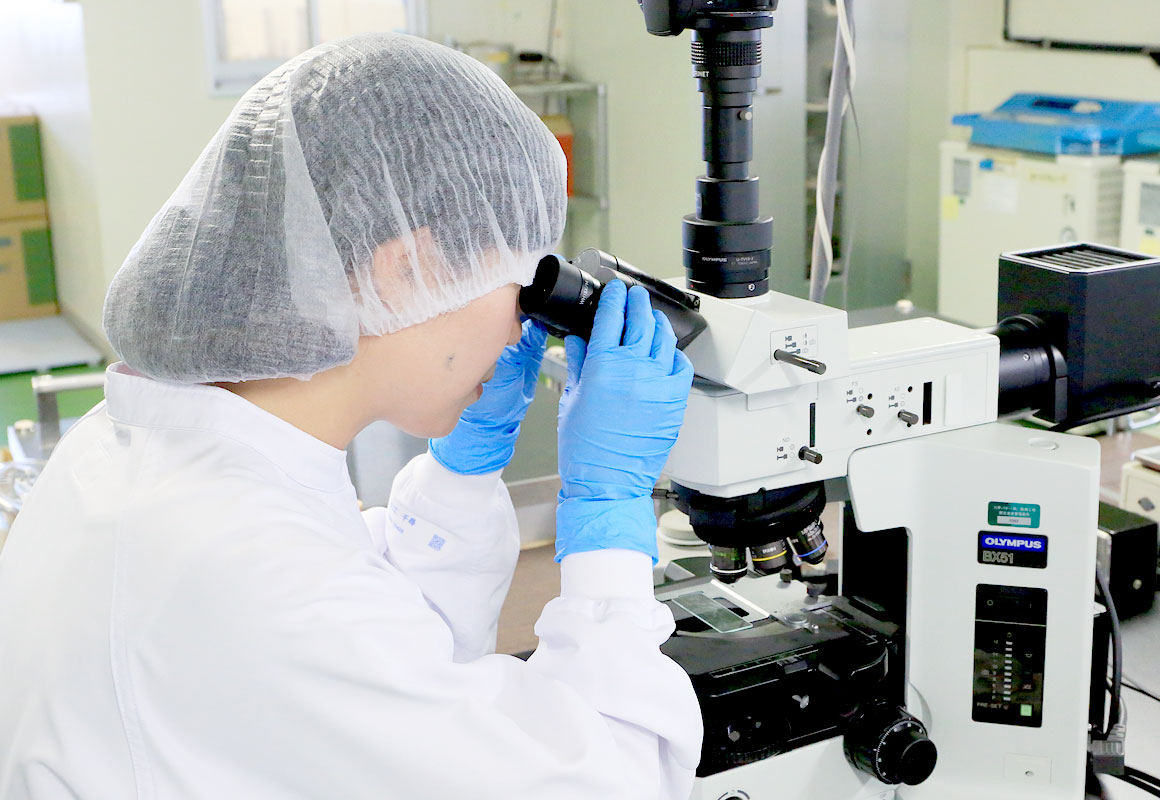 Pursuing the potential of cheese to create healthy, happy food experiences.
Since our founding, we have worked to bring cheese to more and more Japanese consumers. Through this continuous effort, we have achieved numerous firsts on both the global stage and the Japanese market. As a development-oriented company that embraces the spirit of taking on new challenges, we continuously work towards creating and offering products that exceed customer expectations. We strive to maintain the delicious taste and quality we have cultivated over the years. At the same time, we work continuously to develop new products that further expand on the vast potential of processed cheese.
Product development workflow
We carefully scrutinize raw materials and remain focused on taste and quality. A single individual oversees all processes related to the development of a single product, from flavor development to preparation for the manufacturing line.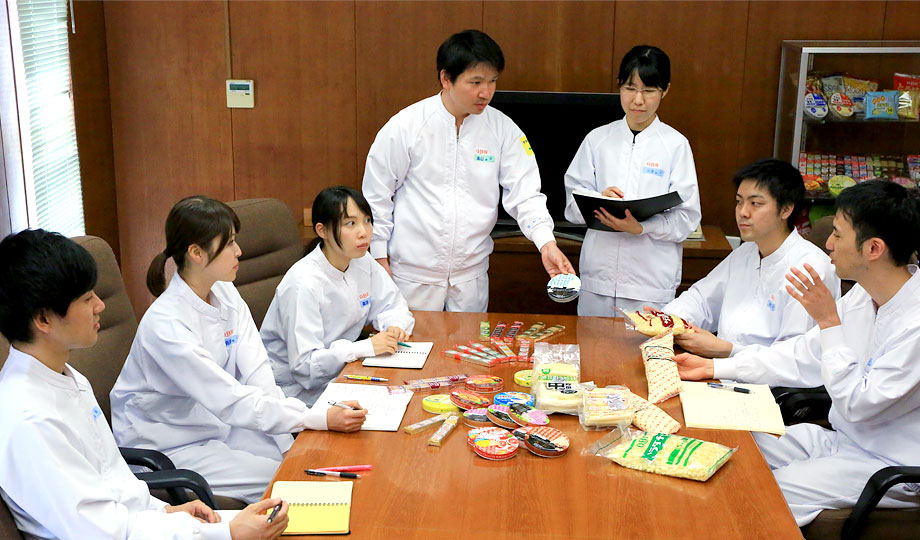 | | |
| --- | --- |
| 1. Plan proposal | We gather planning and development team members to hold brainstorming meetings where ideas presented by members are evaluated from multiple perspectives, including product concept, flavor, and feasibility. Development themes are selected during these meetings. Depending on the selected theme, we also conduct consumer surveys and conduct concept validation. |
| 2. Lab testing | We conduct lab testing to select raw materials and adjust flavor and properties. This enables us to finalized the recipe during the lab testing phase. |
| 3. Manufacturing line tests | We make repeated samples at the manufacturing site to determine the final blend (recipe). We also conduct preservation testing. |
| 4. Sales approval | After confirmation of manufacturing line testing, developed products are submitted for company approval as a product for sales launch. |
Listening carefully to the voices of our customers
We conduct surveys through our website, consumer monitoring, and consumer campaigns, as well as analyze customer feedback sent to the customer service center. We carefully watch global and market trends to identify customer needs and apply this information towards future product development.